Looking For Quality Winter Tyres Harrogate?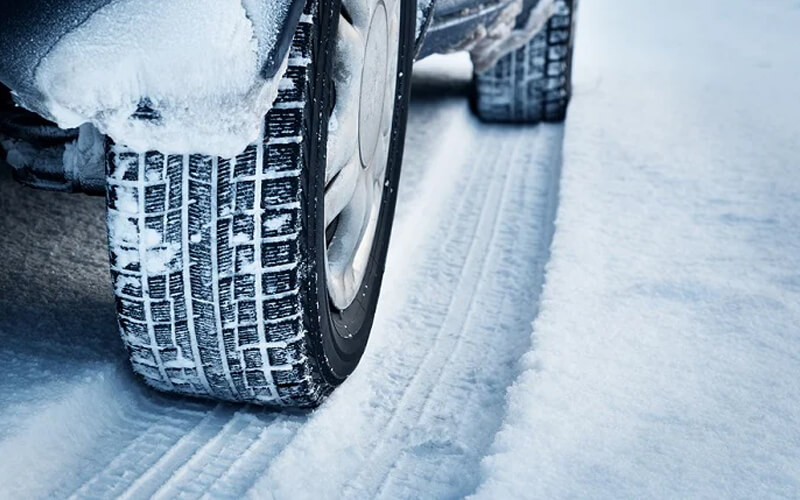 The United Kingdom witnesses an increase in the number of car accidents during winters. The primary reason is that people usually neglect to get necessary winter checks for their vehicles and don't get the right tyres fitted. Winter tyres are manufactured with a higher natural rubber content that is softer and more flexible, enabling them to cut through snow and water more effectively, thus providing optimal driving safety and control during winters. There are also a large number of sipes and grooves in winter tyres that create a cavity for snow, thereby reducing the risks of aquaplaning and ensuring durability.
At Universal Tyres Harrogate, we stock winter tyres of different sizes for all car models and makes to suit every budget. We have provided our services in Harrogate for over 20 years and continue to satisfy and cater to the different needs of our customers. We specialise in the supply, fitting and repairs of tyres at our centre and take great pride in our outstanding levels of customer service.
Top-Tyre Brands Available With Universal Harrogate Tyres
Continental Tyres
Bridgestone Tyres
Michelin Tyres
Pirelli Tyres
Dunlop Tyres and many more!
Our Online services
You can buy winter tyres online directly from our website by following some simple steps. Just fill in your car registration number or your tyre details in our search toolbar. Choose your desired set of tyres from our extensive inventory and finalize your purchase. Lastly do not forget to book a slot at our facility to get your tyres fitted by our experts.
Why Get Winter Tyres?
Durable Material: These tyres are manufactured with a special rubber compound that prevents the tyres from going rigid and stiff in cold weather conditions. The rubber allows the tyres to remain pliable and makes them less susceptible to premature damage.
Design- The unique tread pattern on these tyres offers improved grip and traction, thus providing optimum driving safety and comfort in areas with temperatures below 7 degrees Celcius.
Groove Pattern- Winter tyres feature deeper groove patterns that enable them to disperse snow and water quickly from the tyres while driving, offering a better grip.
Fuel Efficiency- These tyres offer ease of maneuvering in cold weather conditions, which helps reduce the load on the engine, thereby improving fuel consumption and durability.
Buy winter car tyres Harrogate from Universal Tyres.
Buy from us online or come down to our workshop and take a look at our collection of winter tyres. Our professionals will assist you in picking the right fit if you need help. We guarantee that you will find the perfect tyres of your choice at our facility.
Now that you know where to buy winter tyres Harrogate, it's time to end your search for "tyres near me".
Call us at 01423 500688 or visit us at Universal Tyres Harrogate,5 Chatsworth Terrace, Harrogate, HG1 5HT.