Are you looking for Car Tyres for your vehicle?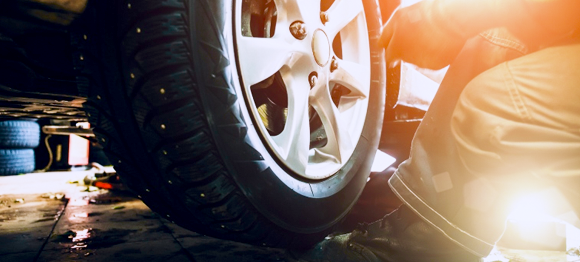 Finding the right set of tyres for your wheels can be challenging if you are unaware of the extensive range of products available in the market.
From winter tyres to tackle the coldest months of the year to performance tyres for high-speed sports cars, Universal tyres Harrogate stock premium-quality tyres from top rated brands for our customers. Our in-house professionals are well versed with different variants of tyres and their features and will suggest the right set according to your driving needs and requirements. Furthermore, we install state-of-the-art equipment and technology to offer tyre fittings and replacements with maximum precision and accuracy. So drive down to our facility today and explore our range of tyres for your vehicle.
Car tyres available of car tyres in our inventory
Our inventory stock-
Summer Tyres
Perfect for temperatures above 7 degrees Celcius, summer tyres are designed with special tread patterns and hard rubber components, making them ideal for the hottest months of the year. Not only do they offer better stability, improved responsiveness, and effective braking, but these tyres also decrease rolling resistance and help improve fuel efficiency. So enjoy a comfortable driving experience with the best Summer Tyres available at Universal tyres Harrogate.
Winter Tyres
Perfect for temperatures under 7 degrees Celcius, winter tyres are designed with aggressive tread patterns that offer superior driving safety and comfort even on snow and ice-covered roads. These tyres feature deep tread patterns that allow effective braking and cornering on slippery roads. Universal tyres Harrogate stock the finest winter tyres for our customers that offers improved grip and reduces the chances of aquaplaning risks.
All-Season Tyres
All-Season Tyres are the perfect blend of summer and winter tyres. These models offer optimal driving comfort and safety all year long and save you from the hassle and cost of changing tyres every season.
4x4 Tyres
Perfect for adventure lovers, These models are made specifically for an SUV specific application. These tyres feature a special tread design and are manufactured with durable material, making them last longer than other variants and improving cornering and braking abilities. Effective in tackling off-road conditions, 4x4 tyres are created with large tread blocks with wider spacing to provide optimum grip and control on uneven terrains. Furthermore, the reinforced sidewalls of 4x4 Tyres and a sturdy carcass decrease the chances of a sudden blowout.
Run-flat Tyres
Run-flats have an additional safety feature that allows the driver to reach the nearest repair centre with a punctured tyre and not get stranded in the middle of nowhere.
Performance Tyres
Made specifically for sports cars and high-end vehicles, installing performance tyres enhances your vehicle's responsiveness, braking ability, cornering, and handling capabilities. In addition, these tyres last longer than normal tyres and help improve safety while offering optimum vehicle performance at high speeds.
Universal tyres Harrogate provides cost-effective solutions and authentic automotive products to thousands of customers. With no hidden amount or additional charges, our facility keeps everything transparent and always strives for 100% customer satisfaction. Simply drive down to our garage to get genuine products and prompt hassle-free services. You can also contact us to book an appointment according to your convenience.