Looking for top-quality 4x4 Tyres ?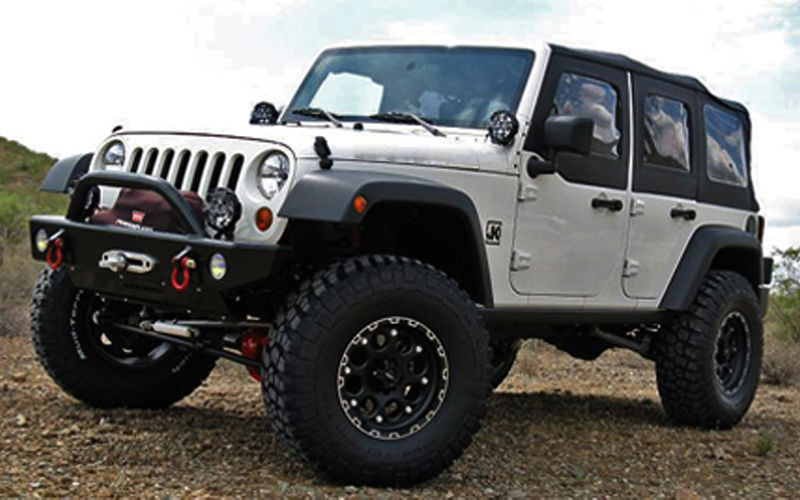 Universal Tyres Harrogate is the go-to tyre retailer for people searching for '4x4 tyres near me.
4x4 tyres are manufactured for an SUV specific application and offer enhanced traction and control. These tyres are primarily manufactured with the idea of supporting high-octane sports and utility vehicles without compromising on driving comfort.
Universal Tyres stocks an impressive inventory of 4X4 tyres Harrogate, and can help you find just the right set based on your driving requirements and vehicle model. We offer All-Terrain, Mud-terrain and Highway-Terrain 4x4 Tyres from globally renowned brands in premium, medium and budget price segments to suit our clients' pockets.
Why should you opt for 4x4 tyres?
Mentioned before are special features of 4X4 tyres Harrogate:-
Tread depth: These models feature a deep tread pattern that enables better cornering and braking ability on muddy and rocky terrains.
Design: 4x4 tyres have unique and robust construction to facilitate enhanced grip and traction due to a larger area of contact with the surface. Most all-terrain tyres today are designed essentially to expel stones and slush stuck inside the treads as they roll.
Thus preventing any damage to the tread and saving the time required for hosing the wheels.
Reinforced steel bands: These units are reinforced with steel bands to enhance handling on different terrains, thus making the tyres more durable and performance-oriented in versatile conditions.
Construction: The 4x4 tyres are manufactured with premium-quality silica-enriched rubber, enabling them to easily manage heavy loads while driving. Their unique compositions also offer effective heat tolerance along with improved steering response.
Buy 4x4 car tyres Harrogate from Universal Tyres.
Universal Tyres Harrogate has provided services and premium quality products in Harrogate for many years. We specialise in the supply, fitting and repairs of tyres at our centre. We take great pride in our outstanding levels of customer service and stock our inventory with only customer trusted brands. Our trained team of experts is always willing to help and advise you regarding repairs or purchasing new tyres.
Buy 4X4 tyres online.
You can buy 4X4 tyres online from our website itself. Just enter your vehicle's registration number to browse through our extensive inventory and select the products you want to buy. After finalising your purchase, choose a slot for getting your tyres fitted at our facility. All our tyres come with their EU labels attached as a symbol of quality and originality.
Alternatively, you can also come down to our garage to buy these tyres offline. If you are confused about which tyre to pick, feel free to take the assistance of our experts.
Types of 4x4 tyres
You will find the following categories of 4x4 tyres Harrogate with us:
Mud-terrain (M/T)
These 4x4 models are specifically manufactured to drive on mud, slush and snow. They offer deeper tread depth, groves, sipes and wider shoulder blocks that provide the best-in-class traction, handling, steering control and safety.
All-terrain (A/T)
These tyres offer superior performance in both on-road and off-road conditions. These 4x4 models give an optimal handling performance, increase safety and comfort on muddy terrains and urban roads.
Highway-terrain (H/T)
These tyres are specifically manufactured for on-road use. As a result, they provide superior handling control and driving comfort in on-road conditions. In addition, these 4x4 tyres have a unique ribbed tread which increases fuel efficiency and extends tyre service life.
Call us today on 01423 500688 if you have any queries or for a booking.
Alternatively, visit us at Universal Tyres Harrogate,5 Chatsworth Terrace,
Harrogate, HG1 5HT during business hours.